Our Club holds two shows each year.

On Easter Saturday and the First Sunday in October.

The Show consists of classes for Fox Terriers (Smooth)and Fox Terriers (Wire)

Regulations now allow us to offer a Class for neutered animals.

At the end of breed Judging Property Classes and Junior Showmanship Classes are held.

We bring the the Best Male Smooth, The Best Female Smooth,

The Best Male Wire and the Best Female Wire .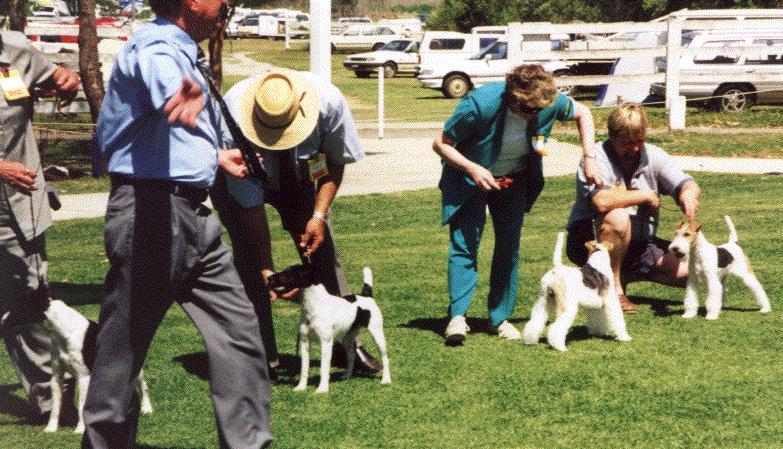 in for the Best In Show Judgeing
Junior Showmanship Photos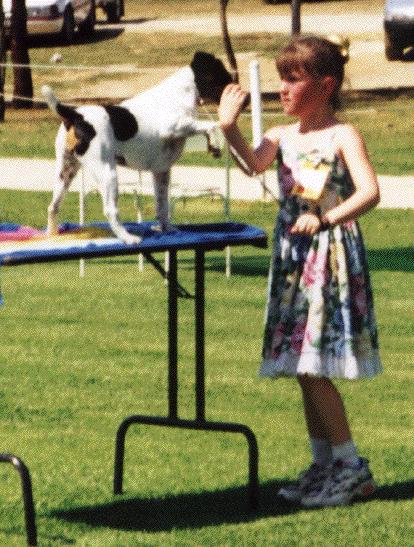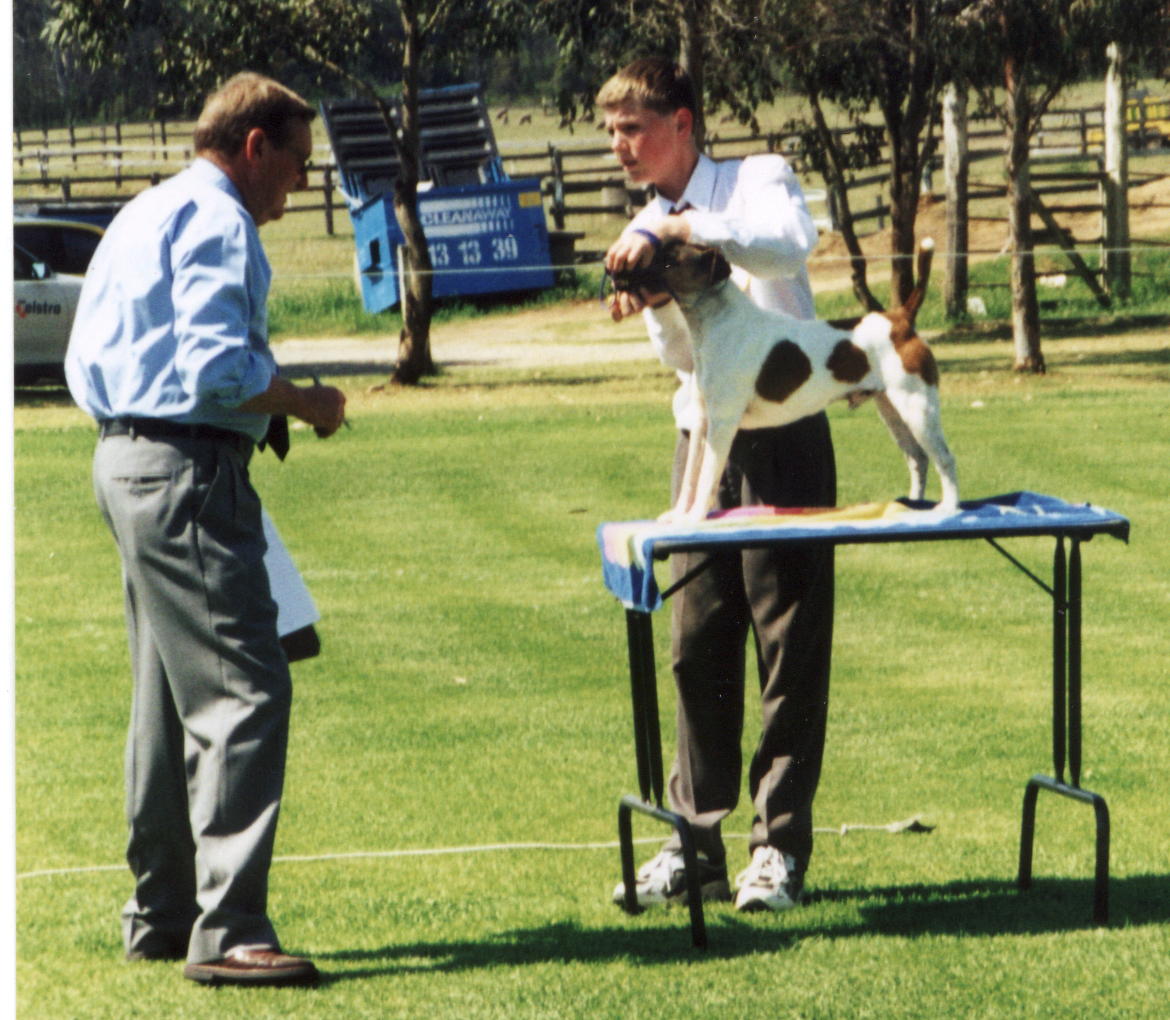 Show Results
91st Anniversary Show
Easter Show 2001

Judge Mrs Hanson (USA)






Best in Show			Ch Camarna Gentleman Jim(Smooth)

Runner up to Best in Show	Ch Statuesque Artful Dodger(Wire)

Best Baby in Show		Triplefun Dunnrovin(Smooth)

Best Minor in Show		Camarna Hoist The Flag(Smooth)

Best Puppy in Show		Woodshack Rumour Has It(Smooth)

Best Junior in Show		Ch Camarna Gentleman Jim(Smooth)

Best Intermediate in Show	Ch Selwor Street Fighter(Smooth)

Best Aust. Bred in Show		Graebrook Blak Comedy(Smooth)

Best Open in Show		Ch Statuesque Artful Dodger(Wire)





October Show 2001

Judge Mr. D. Mahoney



Best in Show                      	Woodshack Rumour Has It(Smooth)
Runner up to Best in Show		Ch Cwmgarws Jet Setter (Imp UK)(Wire)
Best Baby in Show			Bellegum Bigalow(Smooth)
Best Minor in Show			Kleveland Pk Rain Maker(Smooth)
Best Puppy in Show			Woodshack So surreal(Smooth)
Best Junior in Show			Woodshack Madison(Smooth)
Best Intermediate in Show		Todoa Shaz's Angel(Smooth)
Best Aust. Bred in Show			Woodshack Rumour Has It(Smooth)
Best Open in Show          	  	Ch Cwmgarws Jet Setter (Imp UK)(Wire)
92nd Anniversary Show
Easter Show 2002

Judge Mr. M. Derbyshire
Best in Show                      	Ch Foxdynasty Northern Lass(Smooth)
Runner up to Best in Show		Fermoy Constellation(Smooth)
Best Baby in Show			Woodshack Fire Catcher(Smooth)
Best Minor in Show			Selwor Spirit O Brindabella(Smooth)
Best Puppy in Show			Fermoy Constellation(Smooth)
Best Junior in Show			Triplefun Blaze(Smooth)
Best Intermediate in Show		Todoa Shaz's Angel(Smooth)
Best Aust. Bred in Show			Triplefun Rural Gold(Smooth)
Best Open in Show          	  	Ch Foxdynasty Northern Lass(Smooth)