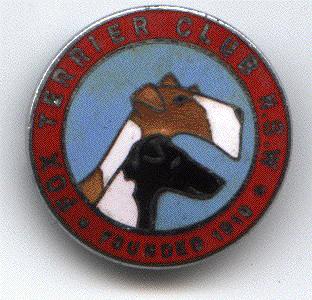 In 1910 the Fox Terrier Club of NSW was formed with Mr W Hamilton as the
foundation President, a position he maintained for approximately 28 years.
The W. Hamilton Dog Pavilion at the Royal Agricultural Society Showground was
named after him. The Fox Terrier Club has been in continuous service ever since its formation in
1910 and is the oldest continuous serving Club in Australia today. The Fox Terrier Club of NSW was the first club in Australia to introduce and conduct
Judges Training Classes and Examinations for aspiring judges. Subsequent Judges
Training Classes and Examinations that have been conducted have followed on similar lines.




FOX TERRIER HISTORY


The first Smooth Hair Fox Terrier was bought to Sydney from England in 1868 by
Mr L Fosbery, she was a bitch named "Careless" born in 1867, mated to a White
English Terrier she produced a litter of puppies Ð these puppies were the first known
Fox Terriers in Sydney and won several prizes at the Royal Agricultural Shows in
Sydney. She was the founder of the breed in Australia.


The first Wire Haired Fox Terrier was bought to Sydney from England in 1876, and
was bred by Parson Jack Russell, her name was "Neii" and was shown at the 1878 and
1879 Sydney Royal Shows winning on both occasions. "Neii" died in 1885.


In 1936-1941 Fox Terrier entries dominated at the Sydney Royal Shows with an
average entry of 400-500 exhibits (Smooths & Wires combined total). In 1937 a
total of 538 (Smooths and Wires combined) which was a world record.


Following the 1939-1945 World War, entries in the breed declined rapidly and have
never regained the same popularity as before, but the quality of the breed has always
been very high, which has been demonstrated by the great number of Best in Show
wins that have been won by both Smooth and Wire Haired Fox Terriers at the
foremost shows conducted.